Item #29
: Day 16 of no fast food & we're going strong!
Item #51
: I signed up for a class at the gym to help me with some of the 15 pounds I want to lose & H may sign up for it as well. Wish us luck!!
Item #64
: Although I consider this item officially "done", I still wanted to share with you one of the zinnias that I grew from seed! Cool, yes?!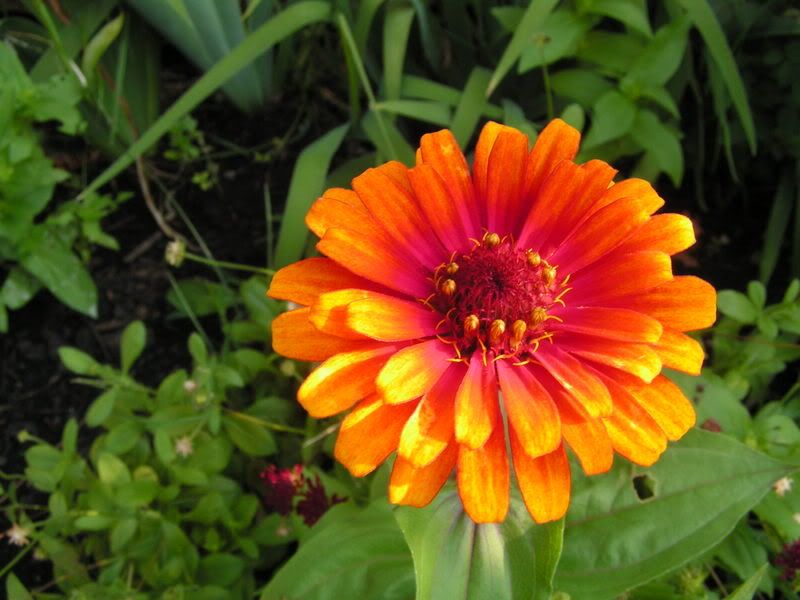 Item #99:
We just tried
Boudin SF
, and pronounced it good, inexpensive, and close-to-home!!