We are back from our vacation in Washington State!
Just for good measure, we visited a 2nd roadside stand (
Item #14)
and it made me wish I had an empty suitcase ... I purchased 4 huge gingergold apples & 2 bartlett pears for only $2.00!!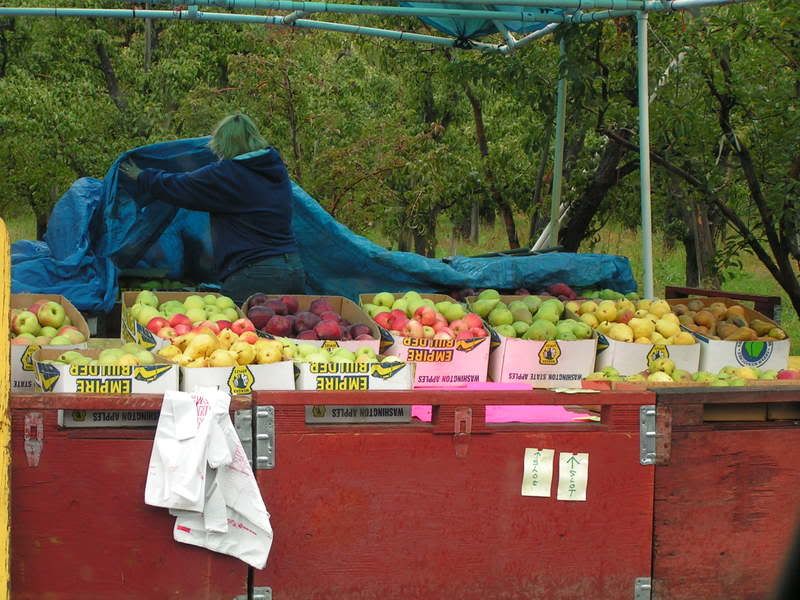 And we WERE able to complete
Item #96,
viewing a sunset from the top of a mountain -- not as dramatic as over an ocean or lake ... but still, very cool!
To answer Bethany's questions from the previous post ... H did NOT like mint at ALL!!!! ... and YES, it is THAT
Cascadian Farms
! I hadn't made the connection until we went inside the little stand & saw the cereal & thought I'd recognized the label!! Their ice cream was out of this world!!!!!!
On to more adventures!