We had a delightful day. Part of it was trying a new restaurant (
Item #99
). We went to
Honey Cafe
. It was a bit of a drive, but totally cool & very worth it. H loved their lemon bars & cappuccino:
and I enjoyed playing the role of Mad Scientist in making my Science Fair Sundae!!!: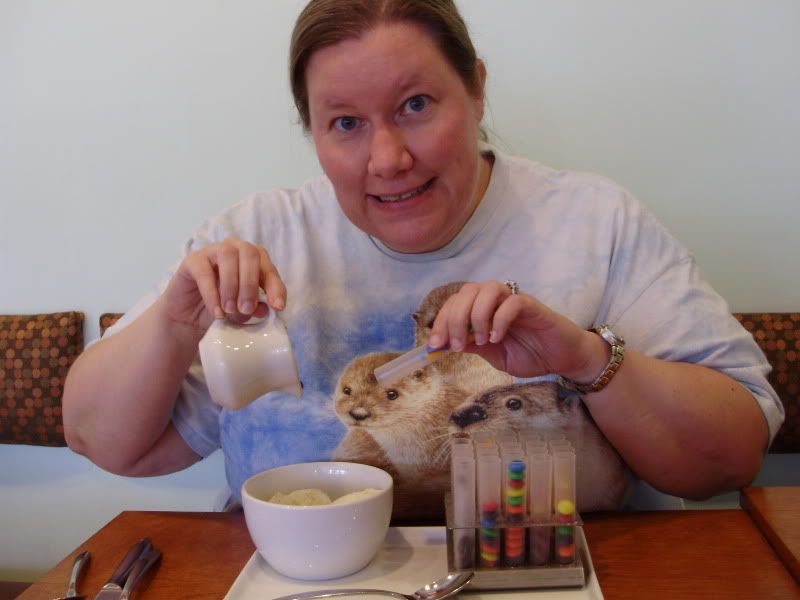 The food was delicious & inspired, and lots of it was thoughtfully grown, harvested, etc. Bonus!