Item #75
: Today, it is -3 ... and -31 with windchill. And we'd planned on going to the Arboretum, so we simply bundled up ... and headed out!!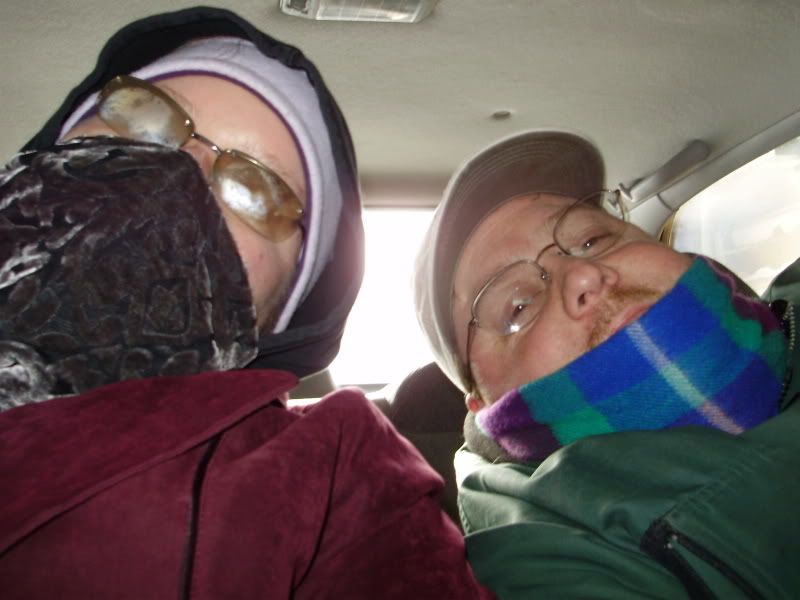 As you can see, the snow is blowing across the road. And it's exceeding the speed limit, gusting up to 40 mph. I wonder if it'll get arrested.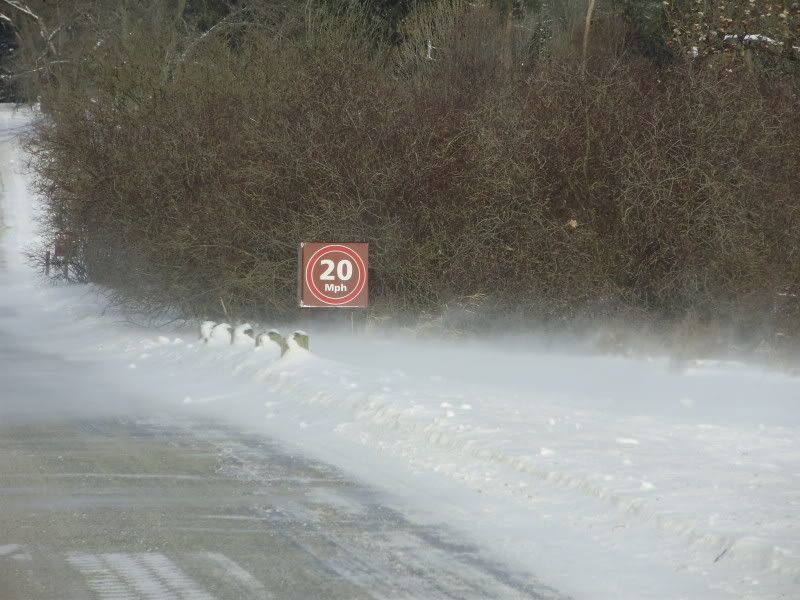 It was fairly sunny, the light sparkling off the snow. Our camera couldn't do it justice!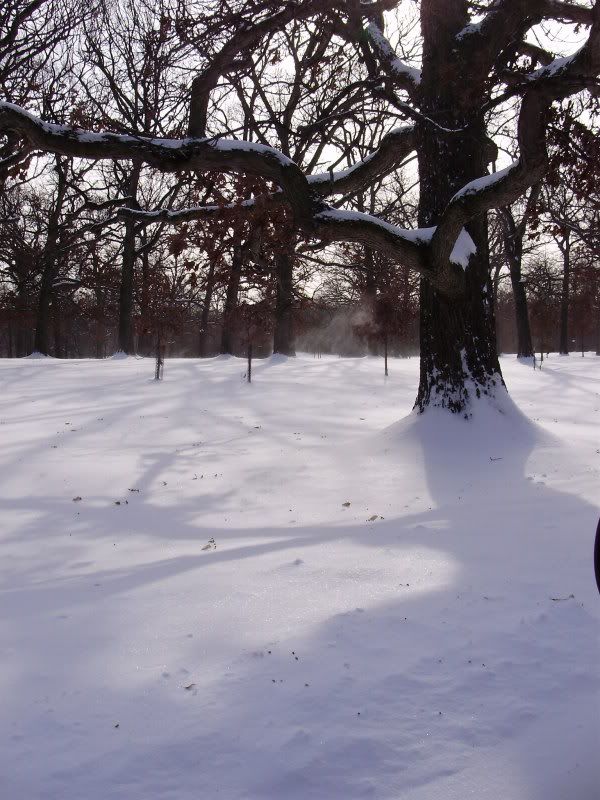 And the running water of the rivers and streams was more like running slush!
We are happy to be home & back in a warm environment!
Item #95:
We are currently within our holiday shopping budget! And all of our shopping has been done for a while, so I'm going to count this a success for 2008!